Maritime Services Across The 5 Oceans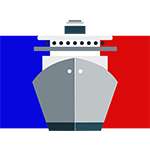 French Local Content
O5 Marine assist foreign shipowner who wants to work in France:
Assistance in bids.
Manning French seafarers.
Evaluation of shipmanagement set-up versus French rules.
Interface with French administrations.
Assistance to change flag to RIF.
Assistance in French Tax Lease ship financing.
Hosting shipowner personnel in our offices.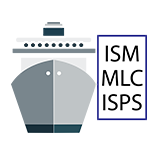 Ship Manager for Special Vessels
O5 Marine is a shipmanager with a solid experience in French flagged vessels.
O5 Marine is specialized in special purpose vessels that would require an ad hoc and personalized shipmanagement services.
O5 Marine has its own ISM that can be quickly adapted to any vessel or industry.
O5 Marine is conducting its activities in full transparency with its clients.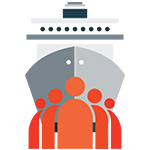 Crew Manager and Manning Agency
O5 Marine manages crews for shipoperators or shipowners.
O5 Marine provides French Officers or Rating under the public French social security scheme (ENIM) and hold French administration agreement to act as Manning Agency for all type of ships, French or forgeing flag.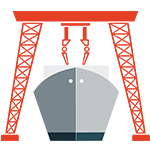 Technical Support & Assistance
O5 Marine assits its clients in their technical projects such as new builds, upgrades, or regular maintenance follow-up.
O5 Marine has a strong experience assisting shipowners and ensuring technical management of small boats.
O5 MARINE
315, rue des cerisiers
13430 Eyguières – FRANCE
Email: contact@o5marine.com